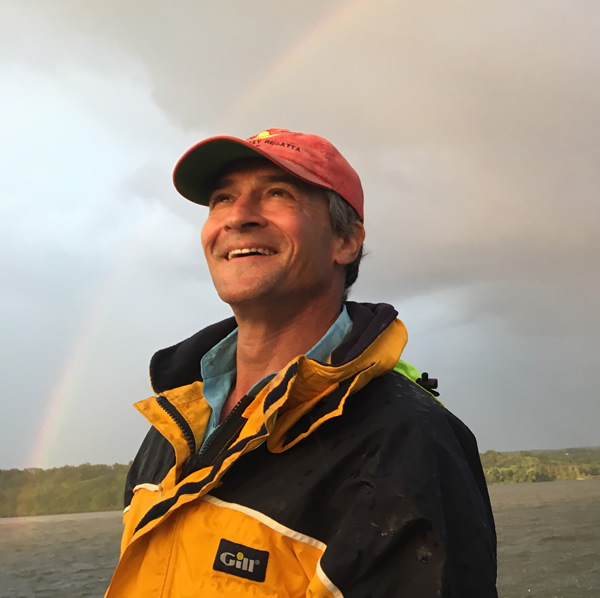 Dan Feldman, Our Captain
Owner/ Captain Dan Feldman is  a U.S. Coast Guard licensed 25 ton inland Master and a U.S. Sailing Certified Instructor. He has been sailing and racing for most of his life on boats of all sizes.
He is also a former instructor with the National Outdoor Leadership School, and has extensive experience climbing, mountaineering, ski patrolling and teaching Nordic skiing.
An avid gardener during the warm months, Dan spends his winters working in his studio, amateur ski racing and making wine.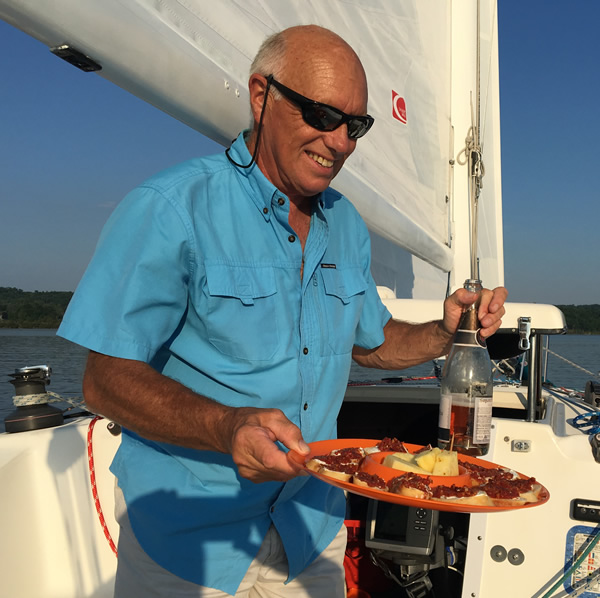 Ian Pomfret, First Mate
First Mate Ian Pomfret is a Yachmaster and Member of the Royal Institute of Navigation.
He is also a tower clock engineer and an avid Tango dancer.
Together we have over 80 years of sailing experience including racing high performance boats like the International 14, and skippering mega-yachts in the Caribbean and Mediterranean Seas. Our voyages have covered 100,000 + nautical miles and include he Atlantic and Pacific Oceans, the North, Irish, Aegean, Adriatic and Baltic Seas as well as the English Channel and the Panama Canal.