Our Boat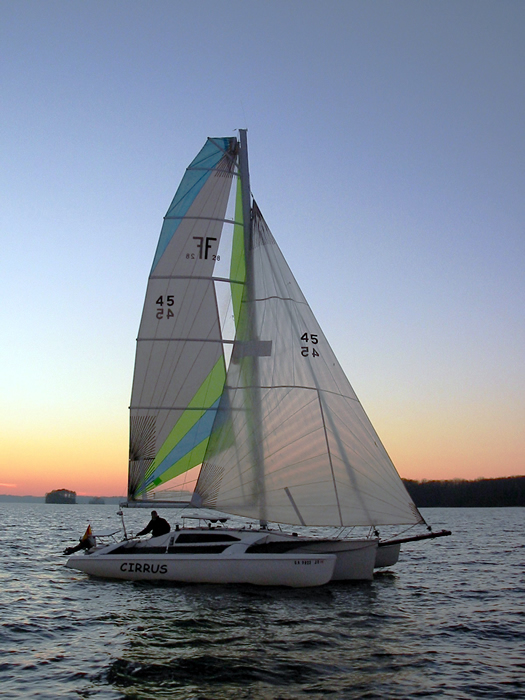 Our Boat
Cirrus is a former national champion, 28 ft Corsair racing trimaran. She was built in 1998, and is fast, safe, stable, and sails with minimum heel (tilt) due to the buoyancy of the amas (the outboard hulls).
Spacious and comfortable, Cirrus will easily accommodate your group of up to 6 passengers. The large trampolines on either side are perfect for basking in the sun. And if a shower passes, you can duck into the roomy cabin below.
Cirrus has a cutter rig and an asymmetrical spinnaker for thrills downwind. Because she is light and fast, we can sail with minimal breeze. This is important to us because it means we motor less and we are doing our part to conserve non renewable resources.
Reserve Your Cruise
To reserve your Hudson River cruise, call 845-667-1394 or fill in the reservation form